Easily Store Items From Your Garage into Your Attic
The Aladdin Storage Lift is a motorized lift system that easily and safely lifts your storage items up to the attic and lowers them back down to the floor level when needed.
It eliminates the time-consuming, dangerous task of lifting or pushing items up and down your pull-down attic stairway.
The design of our attic lift turns a difficult task into a simple, economical solution for all of your storage needs.

What Makes Our Attic Lift Great
No Loading Height Restrictions
Clear clutter to reclaim space
Easy to install and operate
Here's What Our Customers Have to Say about Our Garage Storage Lift
Testimonials
I have owned the Aladdin lift system for about a year and it has to be one of the best lifts on the market. I was skeptical using this product since it isn't as well known to the market as the very commercialized brands but I took the plunge and it was well worth it. The amount of "stuff" you can throw on this lift is amazing. No more multiple trips to the attic and back down. We can put all of our Christmas gear, tree and all at one time. Great product and will put one in our new house we are building.
- David S (verified owner)
Installation very easy, good instructions. We had to adjust the flywheel for noise and vibration, but everything works smoothly. We will begin installing this unit in our custom new homes.
-Toby Hartline (verified owner)
Very good product and the company is great.
- Attic Lift Owner (verified owner)
How Our Garage Lift Compares to Others
Store more in your attic with fewer trips from your garage. Our attic lift helps you quickly say hello to a clear garage!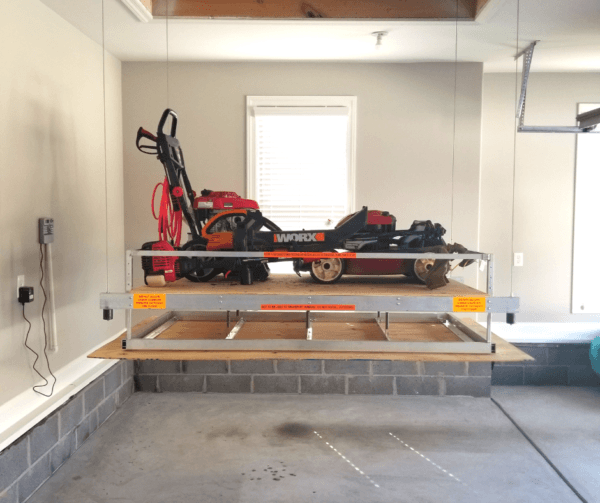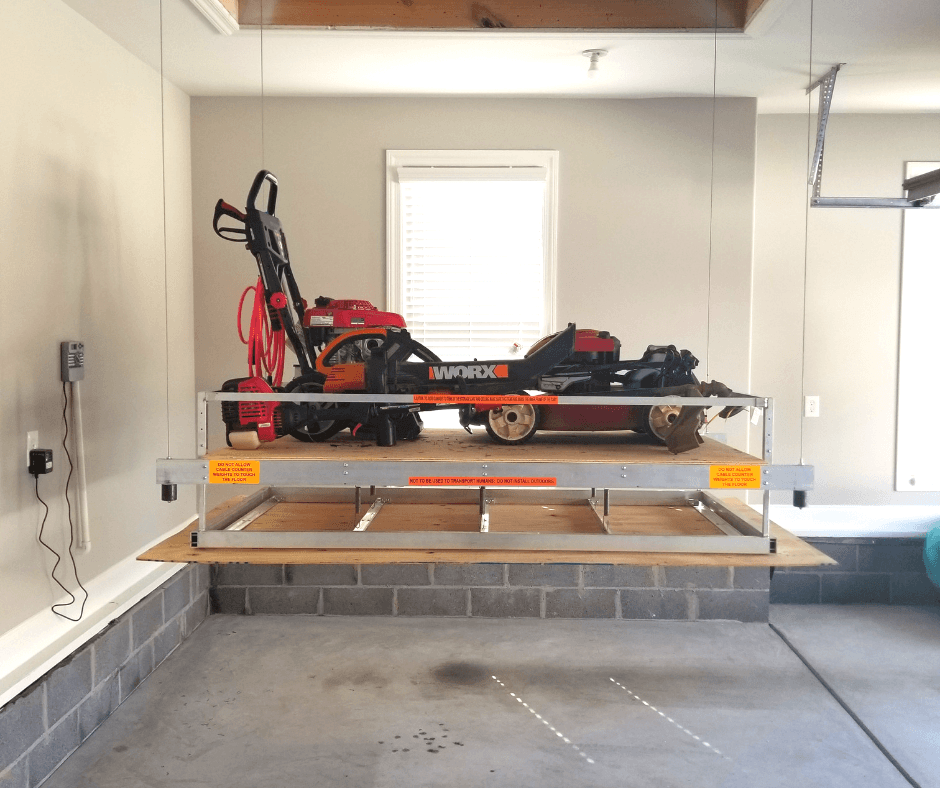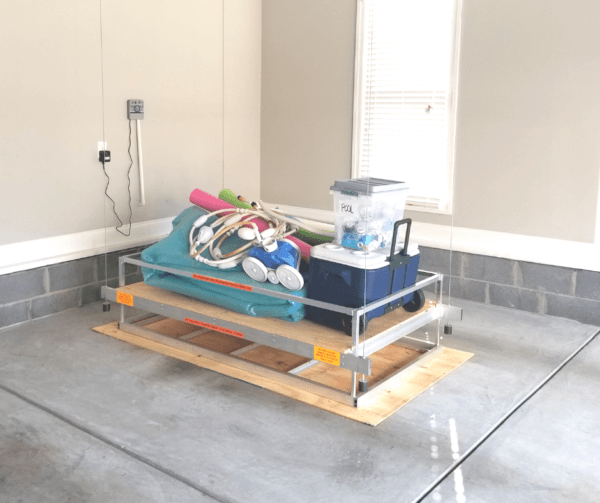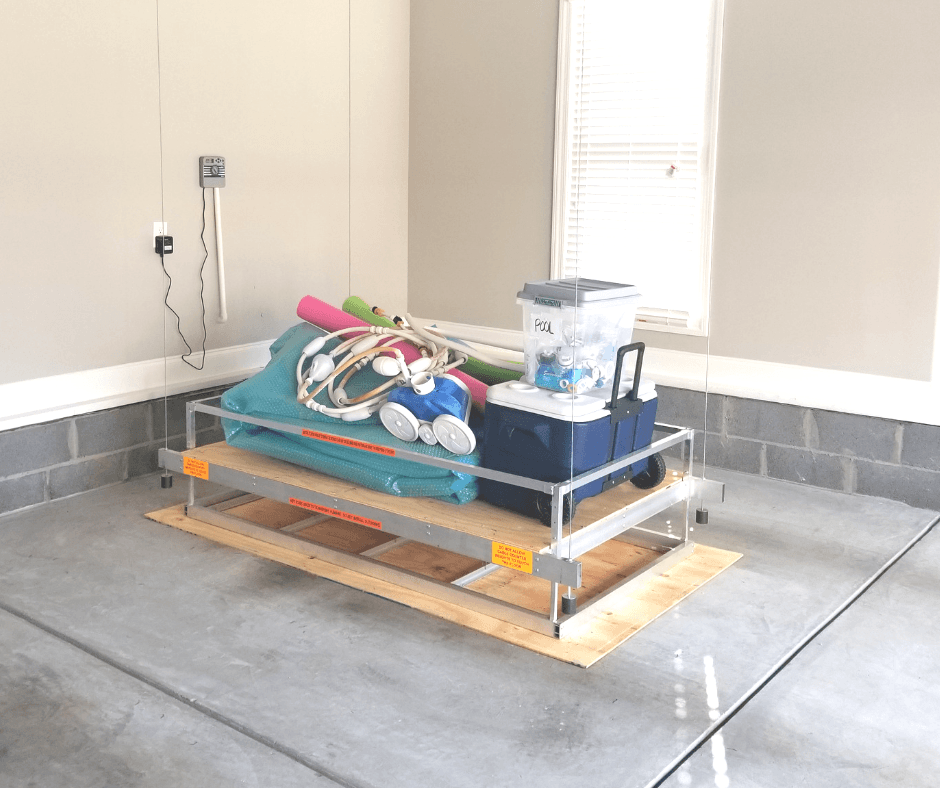 Make Your Aladdin Storage Lift Experience Even Easier
Introducing our NEW Wireless Controller
You talked and we listened! Our highly-demanded wireless controller is finally here.
Our wireless controller works with all existing and new ASL-500 models.
With this controller, you won't need to install a wired key-switch on your wall to activate your lift. Instead, you can simply push the button to raise and lower your lift from wherever you're standing.
Don't forget to add this to your cart to simplify your experience with the Aladdin Storage Lift.
Aladdin Storage Lift vs. The Attic Lift
| | | |
| --- | --- | --- |
| | Aladdin Storage Lift | The Attic Lift |
| Consumer Safety Tested and Rated | Yes/ETL | No |
| Low profile installation allows for more viable locations for install | Yes | No |
| 6061 Aluminum Frame Construction (same material found in aircraft wings and fuselages) | Yes | No |
| All side loading and unloading capabilities | Yes | Yes |
| Removable safety load rails | Yes | No |
| Heavy duty hardware | Yes | Yes |
| Unobstructed load height restrictions other than roof line | Yes | No |
| 4 cable self-centering platform | Yes | Yes |
| Shipping included | Yes | No |