10 DIY Projects to Elevate Your Outdoor Space
You want to be able to enjoy the upcoming fall weather at your home this year, so that means your outdoor space could use a little sprucing up. However, these updates can quickly add up and it may be more affordable to create your own outdoor oasis.
With DIY projects, you can create a custom pieces for you and your family to kick back and enjoy. Plus, some of these projects can increase your curb appeal and may even add value to your home!
To help give you ideas for projects that can make a big impact in your outdoor space, we rounded up 10 pins that lead to detailed DIY guides that you can follow along.
Be sure to pin these to your Pinterest Board so you can go back and reference them!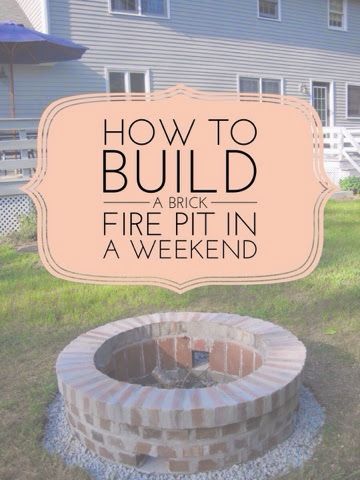 Doesn't the sound of sitting around a fire pit on a crisp fall night sound amazing? This blog post dives in on how you can build your very own custom fire pit in just one weekend. This fire pit will be something you and your friends and family can enjoy time and time again.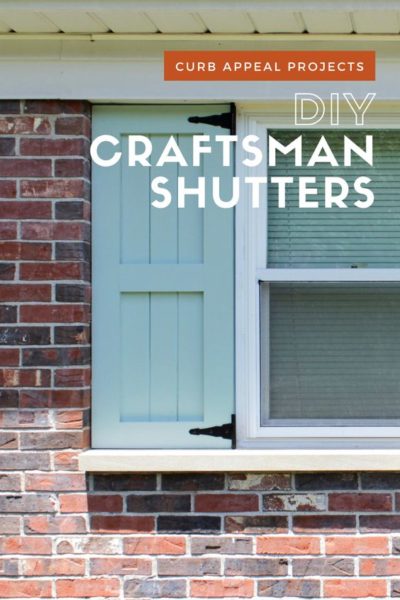 Want to improve your home's curb appeal? Try this DIY project that will give your home a more up-to-date, custom look. Shutters can make a big impact on your home, but they can be expensive to purchase! This blog post shows you how you can achieve the same look for less and do it yourself.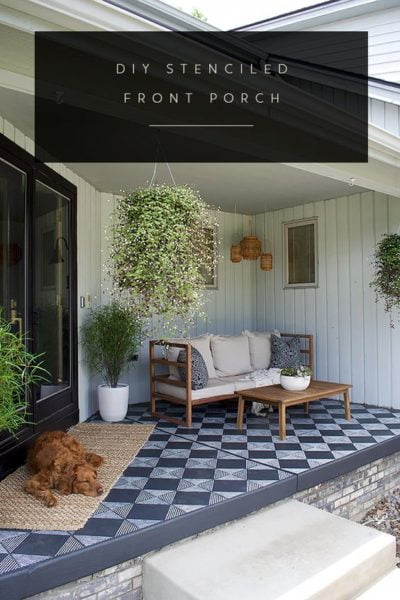 Speaking of curb appeal, don't neglect your front porch! Check out this simple DIY paint project that can give your home an instant facelift. This blog post walks you through how to stencil your concrete floor so that you can have the nicest porch on your street.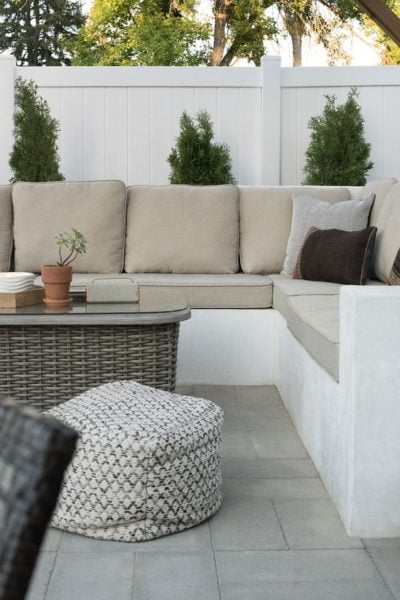 Are you looking a way to make your back patio truly unique? This concrete outdoor sofa is the perfect way to create custom seating for you and your guests. This blog post shares all of the materials and instructions to achieve this in your own backyard.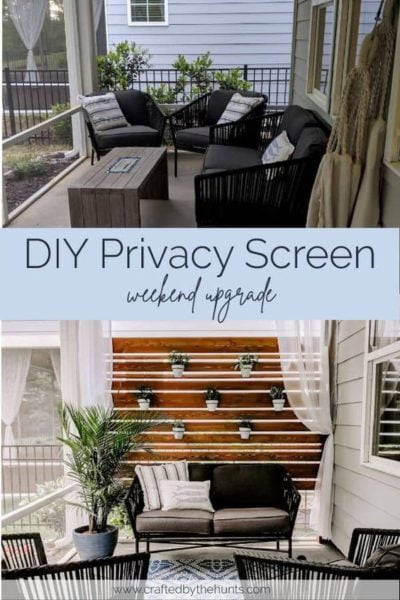 Create a more intimate, appealing space by blocking out the rest of the neighborhood. This DIY privacy screen also doubles as an aesthetically-pleasing planter wall. With this project, you'll be sure to gain privacy in your outdoor oasis. Check out this blog post for everything you'll need to complete this wall.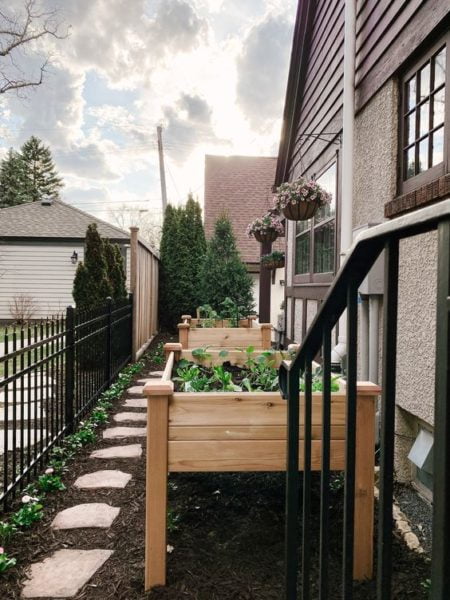 Gardens can be high maintenance, but worth the effort. If you're looking for a beginner-level garden that can spruce up your landscaping, then check out this low-maintenance garden project. This update can make a huge improvement in less than two days!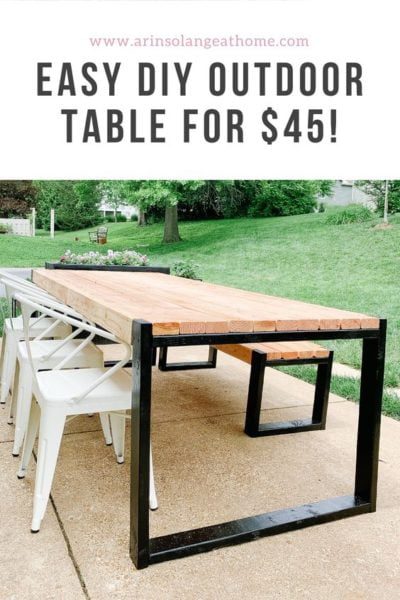 Outdoor furniture can get expensive, but you do need a place to sit outside and enjoy the weather. This is where DIY projects come to the rescue. This blog post walks you through how to build a custom, modern outdoor table for just $45!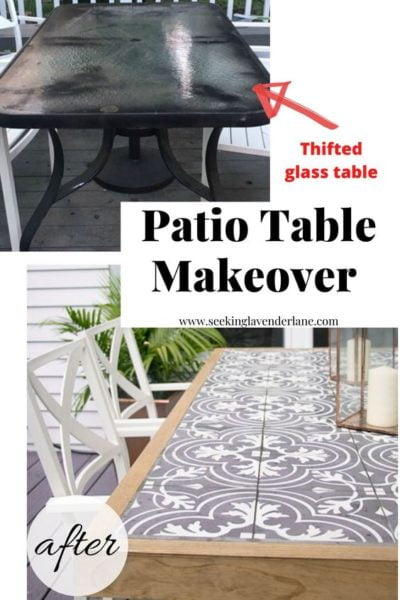 Already have a table, but not happy with its look? Bring it up to date with this creative tile table top makeover. This blog post shows you how you can take an outdated table and easily breathe new life into it with decorative tile.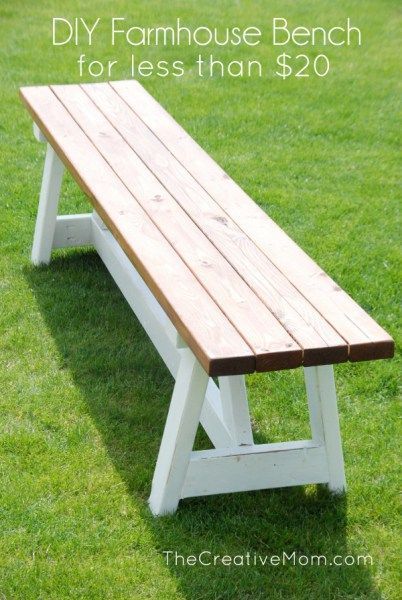 While you're building a new outdoor table, you might as well make some new outdoor seating. This blog post goes through the steps on how to make your own farmhouse-style bench for under $20! This project is another cost-effective alternative to purchasing brand-new outdoor furniture.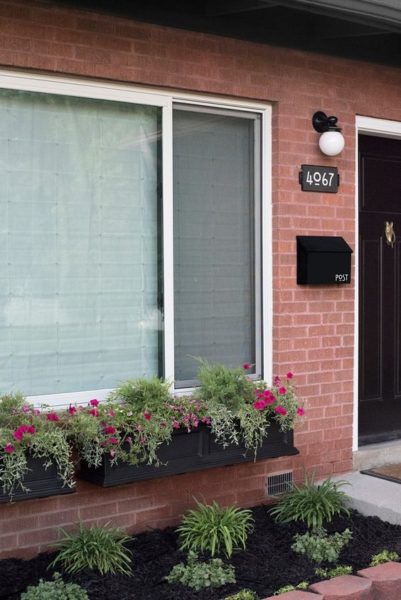 Is the front of your home an eyesore? Spruce it up with these easy window flower boxes. This simple DIY project will give your home major curb appeal and it's easier than you think! Check out everything you'll need to knock this out in this blog post.
Well, that's all for our outdoor DIY project roundup. Hopefully one of these ideas inspired you to create something for your outdoor oasis. DIY projects are a great way to cut back on costs while making improvements to your home. However, they require you to invest in tools and material. To avoid making too much clutter in your garage, be sure to look into getting an Aladdin Storage Lift. You can easily lift your tools and in-progress projects in your attic with just the turn of a key!